Q2C Website Designer and Local Stress Free Web Developer
call or text

570-972-7519
Q2C interpretation of organic website designer is slightly different from the norm. The natural environment remains stable through a careful balance of elements, and design is no different. Using natural materials in a design becomes important in these type of sites. You don't have to abandon your artistic and modern influences. You can keep your visual decorations, complementary colors or fonts.
How we work
The first step in designing a Web site is to make sure we have defined a set of goals. We use insight, instinct and commitment in our website design ideas that work and dare to challenge the established truth. We identify your target audience, create a statement of purpose knowing your main objectives and having a concise outline of the information your site will contain. We also identify all of the content information and graphic resources you will need to collect or create to achieve the goals you have set for your Website.

Our conviction is that the most precise solutions are found together with our clients and we embrace an open and passionate dialogue. Q² Computer works directly with their respective client contacts for easy and tight communication throughout the project.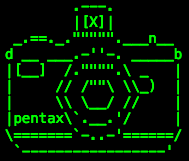 Make Your Website Design Successful
With more and more businesses competing online, it is increasingly important to create a user-friendly, engaging and functional website in order to maintain your business' internet presence. Through careful planning and some wise investments you can create a website that captures and keeps people's attention.
A key asset beside our own team and knowledge, is a well-developed network of other talented people. Photographers, copywriters, advertisers, animators, 3D artists and illustrators. We know who would fit your project.
Leading Pocono Digital Designer & Web Developer



it's important for the design to be aesthetically, innovative, modern and yet simple enough for the user.
As your website creator the process of developing begins with the gathering of information about your company or service to better understand what you would like to achieve with your new site. This information is then used to create a visual of your website which will be sent to you for your approval before the actual coding and construction of the site begins. No technical knowledge is required as everything is taken care of from hosting setup to domain configuration and website file uploads. The project does not end until your website is up and running on the world wide web.
WordPress is an open source content management system (CMS) and publishing platform powering millions of websites. We use it to build everything from brochure websites to sophisticated e-commerce sites. Scalability and security are just a few strong suits of this magnificent CMS. A vast community and active development makes it better every day and we are proud to be part of it.
e-Commerce Web Design
We can design and build your brand new online store and turn your web traffic into paying customers.
What we cover:
Online strategy

User experience & design

Product categorization

User interface design

Full development and payment integration

Ongoing Support
Responsive
Reach a mobile audience. Website Design looks great on desktops and mobile devices such as iPhones & iPads.
We make it work, from front-end to server side development we apply intelligent strategies to write efficient code. JavaScript, HTML5, CSS3, PHP, JQuery, SQL Server are just a few programing languages you will not have to know. Ideas should not be limited by technology, so we use creative programming to develop great looking, functional projects that acquire happy clients.
Content
The first area of your site that needs planning is the content. Remember that the internet exists to provide useful, relevant and free information. Visitors to your site will judge the usefulness of your website in the first 7-10 seconds. Here are a few ways you can capture and keep their attention.
Your homepage should be error-free, clean and concise in expressing your site's purpose. There should be clear navigation using text rather than images on the toolbar. Break up the text with headings, captions, images and videos to keep the visitor awake. Regularly update the content of your website to give people a reason to return often. Also, encourage user interaction by providing a space for comments or video and image uploads. People are more likely to return if they feel a part of your community.
Throughout your website design, avoid information overload by sticking to key points in each section. Use a readable font size and have a focal point on each page. The focal point should express the central purpose of that section of the website and take up the most space on the page. Balance all your content with an aesthetic amount of "white space." This will help visitors make sense of the information in each area.
Design
This is an area where it might be worth investing in some outside help. Unless you have a talent for website design, it will pay to hire a designer to create the layout of your site. You do not need anything fancy, but a successful website is unique enough to catch and keep visitors' attention.
Some things to consider in the design of your website builder are an attractive color scheme, fun animation or user interaction and easy navigation. Be sure the navigation appears on every page of the site to be user-friendly. Also, the animation and interactive elements are an opportunity to add some fun to your website. Studies show that people are more likely to use things that have an element of fun to them. Remember that users will likely judge your website "by the cover" so design needs to be an attractive and memorable one.
Mobile Usability
Visitors will continue to use a website that is accessible to them. Be sure that your website is regularly updated to check for and correct dead links. Test your website on real people to be sure that it is user-friendly and make any necessary adjustments.
The majority of visitors to your website will be doing so via their pocket-sized phone. Q2C.com makes sure your awesome site comes with a pocket-sized version or else you might just be too big to be noticed.
You will also improve your SEO factor and user experience by having a webpages that load quickly. Although it is more expensive, dedicated server hosting will be more reliable and faster than shared hosting.
Promotion
The final step in creating the best website design is promoting wherever and whenever possible. Use social media such as Facebook and Twitter. Comment on related blogs and mention your website. Be active in forums and guest post frequently on well-established blogs. If you need to, you can pay for ads. The more your website gets mentioned the more people will visit it, and the more it is visited the greater your SEO factor. You just have to get the ball rolling.
In order to compete in today's market, your business needs a quality site. Through careful planning, creative thinking and investing in the right products and services, you will be well on your way to online success.
How much does it cost to hire a designer to build a website? Well that all depends on what your budget is and how much you want out of it. If it's just a online presence or looking to get the most out of your website, Q2C can deliver your needs.

Can I design my website for free? Yes.. Yes you can. There are many website makers and builders online that you can choose from. All quite capable in getting you started, but if your not careful.. you may end up re-building your website again. We have the experience in seeing your website design process is developed properly and to last for many years to come.